I have the utmost confidence in this month's featured makeup artist. Beyond working with me since 2013, I have also known her since elementary school! Devon is someone I personally admire, as I have watched her journey and seen her numerous accomplishments.
Devon is the type of woman you just instantly feel comfortable around. She has a calm about her that somehow radiates joyful confidence.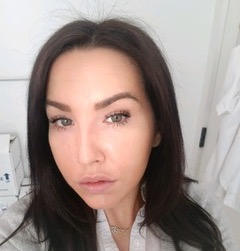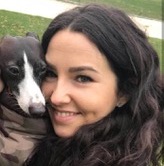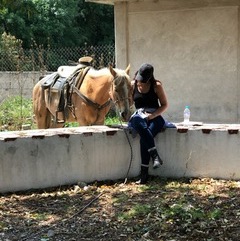 When she is doing makeup, you can see how much she enjoys it. I feel it's her passion for making people feel good, coupled with her natural talent to do makeup, that makes her so special!
Devon has 10 years experience in the fashion and cosmetic industry. Although, her interest in makeup artistry began long before her career did. "When I was younger, I would sneak into my mom's bathroom to use her lipstick, blush and electric rollers. Ha!," says Devon.
Some of her educational credentials include training by and working for major labels such as Kevin Aucoin, Smashbox, Color science, Clarins, etc.
I love when Devon calls me just to vent about how great her trial or wedding went and how beautiful everyone felt. It's all about the experience. With absolutely no doubt, when I recommend Devon as the makeup artist for any bride, I know they are receiving the best representation of my company.
Devon loves being a bridal makeup artist. "It's an honor to be apart of a brides big day. I love making women look beautiful and feel good."
More Fun Devon Facts:
Devon loves animals especially her Italian greyhound Santino. Devon enjoys spending time with horses and spending time at the beach.
Not a fan of mayo, ehk!